Technology has begun to take over the world. Before we can get use to one specific device another one is coming out doing something better and different than the last.
AirPods, are Apple's first wireless Bluetooth earbuds and was released on December 13, 2016. Upon it's original release, I knew I wanted them but to be honest I was very skeptical. So I put my want on the back burner and continued on with life.
Again, with every new invention, a better one will soon be released—at least this is the case with Apple. So in March of 2019 the second iteration of the AirPods were released. I thought it was finally time to give these AirPods a try, besides it was time to see what the hype was all about.This past June, I decided to purchase my daughter and myself a pair of AirPods. My daughters would be a reward gift for making all A's this past year. I would say she deserved them. For me, it would be just another thing to add to my Apple Collection.
I was interested in the AirPods because of it's sleek design. The case was small and could easily fit in my purse or wristlet, eliminating a bunch of wires and charging cubes. However, this was also one of my main concerns, losing the AirPods because in fact they are small and wireless.
Battery Life:
What I love most, is the case can charge the AirPods within 15 minutes!!! One charge can give you about 5 hours of listening time for music or 3 hours of talking time on the phone. The charge on the case itself can last for 24 hours or longer, depending on the use.
The battery life for both the Pods and Case can easily be check by using the battery life widget on your phone.
Another thing I love is that you can use one AirPod at a time and charge the other simultaneously. Say for instance, your AirPods are getting low on battery life, I can charge one AirPod for 15 minutes, still continue to listening to my music and then switch out. Within 30 minutes I can have both AirPods charged completely without ever having to turn off the pods all together.
Additional Features:
With the 2nd edition of the AirPods, also refereed to as AirPods 2, you can access Siri just by saying "Hey Siri." You can use Siri to ask questions or to turn the volume up or down.
The AirPods also have a double-tap feature for each ear where you can pause the music, answer the phone, skip tracks, etc., that can all be set/changed in your settings.
Sound:
As far as sound, they sound pretty similar to the Apple headphones you'll typically get with your iPhone. I didn't hear much difference there.
The only thing you can't do is adjust the volume with on the AirPods. Again you will have to ask Siri, use your Apple Watch (if you have one), or adjust the volume from your phone.
My Final Rating:
Overall, I have not had any regrets with purchasing the Apple AirPods. Although they are small they have not fallen out of my ears! If I had to rate the AirPods on a scale from 1-10, I would give the AirPods a solid 9.5. When it comes to the double tap feature, I only wish you have more than one option per ear. For me, not having the option to change the volume on the Pods isn't much of a big deal–and I know this has been one of their biggest downfalls according to other critics.
Apple AirPods retail at $159.00 and can be purchased at Target. Click the picture below for more details.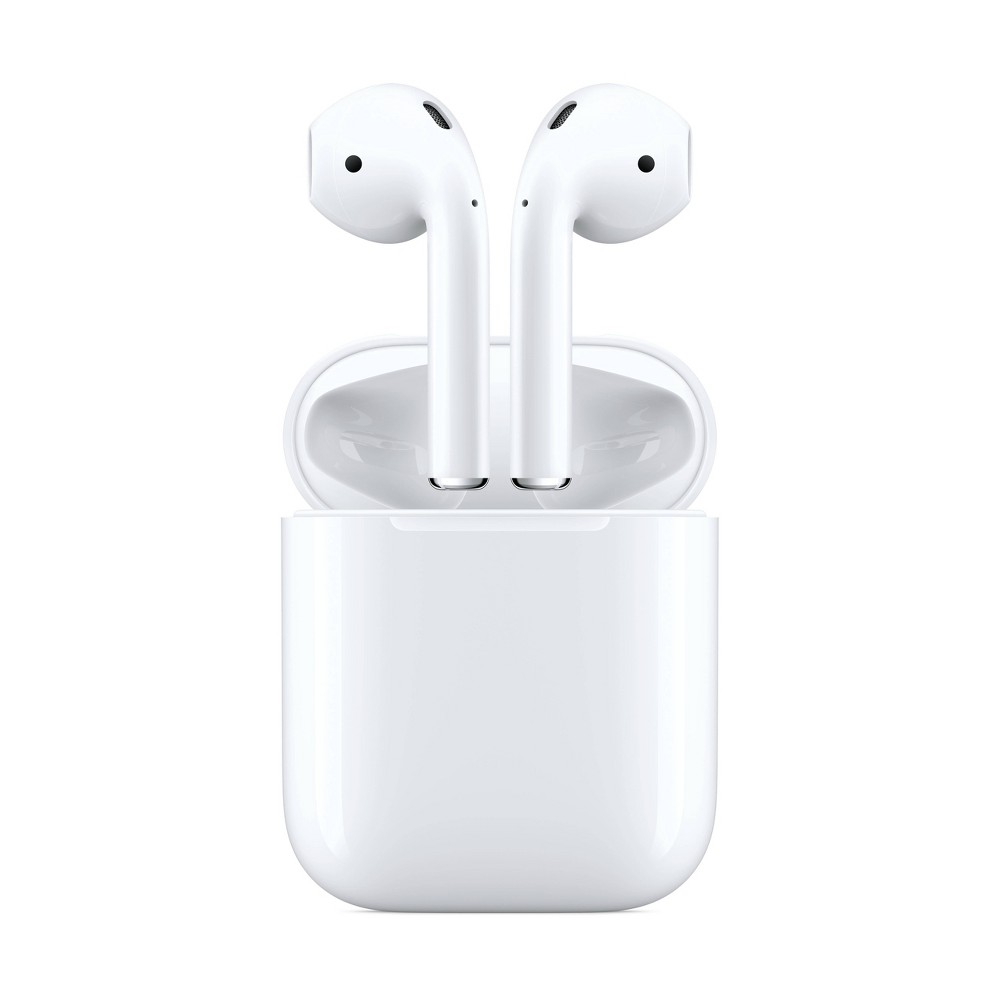 This post may contain affiliated links but all opinions are of my own!